Maid Café: Japanese maids in Victorian dress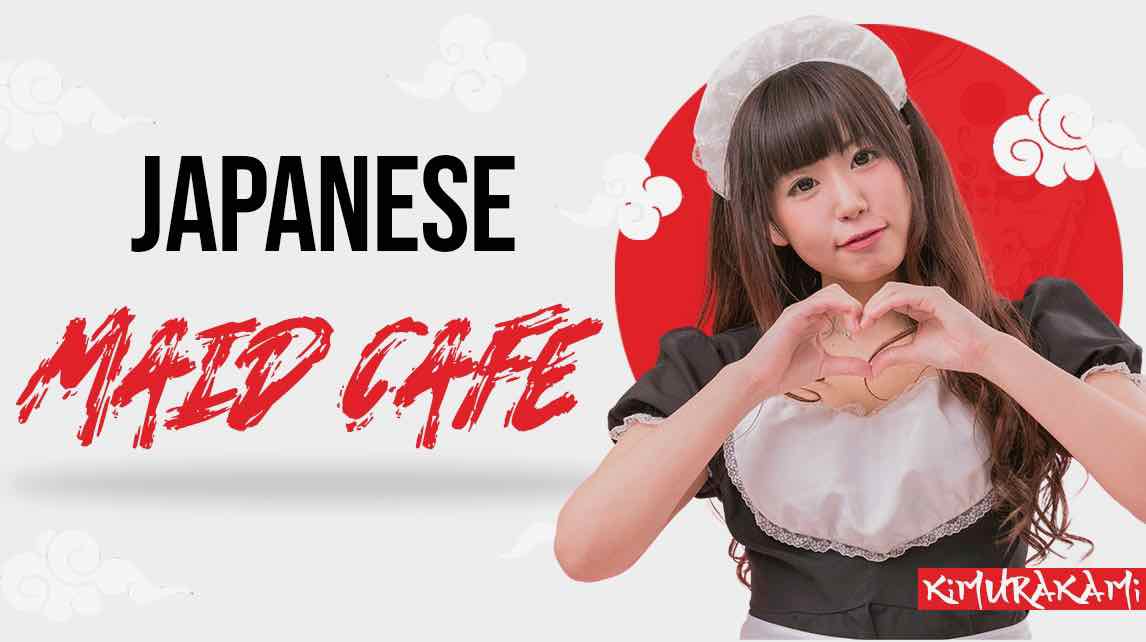 If you are planning to travel to Japan and want to have a unique experience, we recommend you to stop by a Maid Café. Extremely common in the Akihabara district in the Japanese city of Tokyo, these surprising places, now have an international reputation.
Inspired by the "Welcome to Pia Carrot" video games, the first maid cafe called "Cure Maid Cafe" made its appearance in 2001. This establishment aimed to be a quiet place where people came to relax and be served by waitresses wearing maid costumes, which will change considerably with the following ones.
In fact, with the success met with the Otaku culture, new establishments will emerge and push the concept a little further, in order to meet their expectations to the maximum. The term Otaku Otaku refers to people who are fans of manga anime, video games and more generally, pop-culture.
It is from 2002 that the change will take place with the "Mia Café". Established in the heart of the Otaku district, in Akihabara, this Maid Café denotes considerably with the "Cure Maid Café". Only young and cute waitresses, shortened outfits, a warmer contact with the customers, cosplays and various animations intended to satisfy the customers. This is how the Maids Café today popular in the Japanese culture was born.
What is a Maid café?
Maid cafe: Japanese restaurant or bar where otaku are served by women dressed as maids or servants.
A Maid Cafe or Maid Kissa, is a cafe in which the waitresses are dressed as maids, also called soubrette, which translates "Maid" in English. Their role is to serve food and drinks to customers, while making conversation, and entertaining them with entertainment. In Tokyo, the majority of Maids Cafe are located in the Akihabara district.
These places have become over time real tourist attractions where you can live an atypical experience unique to Japanese culture. You will also be able to leave with a photo taken with the Maid of your choice, to keep a souvenir of your experience and your trip to Japan.
How does a Maid cafe work in Japan?
Find out how a maid cafe japan works
From the moment you enter, which includes a paid package, you will be received like a king or queen by the Japanese maids. In fact, it is customary for the maids to greet you with the phrase "O-kaerinasaimase, goshujin-sama" meaning "Welcome home, master!"
When they escort you out, they will greet you with "Litterasshaimase, go-shujin-sama" meaning "Have a nice day, master!"
The Maid Café itself varies slightly depending on which one you choose. Some are more conversation-oriented while others will feature animations and an immersive world related to video games and manga.
What are the rules to follow in a Maid Café in Japan?
Customer with a waitress in a Maid Café
While the atmosphere is warm and the Maids are personable with customers, there are still a few rules of conduct that must be followed to make the experience the best it can be. Maids Cafe often has a long waiting list, and if you don't follow the rules, you will be escorted out.
When chatting with the waitresses:
You must remain courteous. Thus, it is forbidden to have any physical contact with them, either by touching them or their clothing.
You must also not ask them personal questions, or leave your contact information.
You may also not take pictures or videos of the cafe or the waitresses.
 
What can you order at a Maid café?
Kawaii food offered at a Maid Café
To eat in a Maid Café, you will have the choice between dishes (omuraisu, tamago sando, kareraisu...) drinks (tea, calpis, ramune, sodas...) and desserts (cake, glazes, liégeois...). You may be surprised to receive your food embellished with beautiful kawaii designs! A cute amenity unique to coffee maids.
When the Japanese maids bring them in, they'll invite you to sing along with them and mimic their choreography before letting you quietly enjoy your food.
Aside from the food, it is also possible to order paid performances with the waitresses. In fact, you can play board games or video games, take pictures with them with props like bunny ears, or just chat with a maid. 
Other activities unique to each Maid Café such as concerts or shows may also be offered.
The influence of Maids Café
Japanese Maid dressed as a maid playing cards with a customer
The success of the Maid Café exploded in 2005. Some maids even became real idols within the Otaku community.
The Akihabara district has several dozen of them. This concept is also taken up by certain types of establishments (massage parlors, bars...) where the staff is dressed as maids. The influence and success of Maids café then generates an overexploitation of the concept and thus, a strong competition.
Thus, it becomes essential for Japanese brands to stand out in order to attract customers. It is from there that will be observed the emergence of new types of Maids café with quite particular themes.
The different types of Maid cafe in Japan
With the idea of offering an innovative concept and standing out, some establishments are going against the grain of the Moe Meido that we have told you about so far.
This is especially true of Tsundere Café. Here, no cheerful waitresses, attentive with their customers and warm welcome. Instead, customers are intentionally treated with neglect.
Shoddy service, unkind tone, the atmosphere is quite different! This nuance is particularly appreciated and Tsundere Cafe then meet a huge success.
The term Tsundere refers to a person who is cold, aloof, even insulting at first, and who becomes more tender and affectionate when bonds are formed.
Waitress at a Tsundere Cafe taking care of her customers
The Victorian Style Maid Café is as the name suggests, a Victorian style café. The service is meant to be more classic and the waitresses are dressed in an outfit that makes them look like a Victorian maid. This is the style of cafe that the very first Maid Café we mentioned at the beginning of this article was.
There are several other types of Maid Café where the main difference is going to be the dress of the waitresses and the themes offered.
The Neko Maid Café and its waitresses wearing cat ears and tails uttering "nyan" (the equivalent of the Western meow) from time to time.
The Android Maid Café in the futuristic theme where the waitresses are dressed up and adopt a robotic behavior.
The Train Theme Maid Café with its decor similar to the interior of a train with waitresses dressed in railway hostess attire.
There are many other types of cafes that are not officially recognized as Maids Café, but come close because of their concept.
There is, for example, the Cosplay Café where all the waitresses are dressed in cosplay according to the chosen universe.
We can also mention the Butler Café. Here, no female attire. The waitresses are dressed as butlers. There are also cafes of this type where the service is provided by men.
The most popular Maid cafes in Akihabara
Famous for its multiple themed cafes and as the birthplace of Maids Cafe in Japan, Akihabara leaves you spoilt for choice. Here is a selection of some of the most popular ones.
Cure Maid Café
Interior of a Cure Maid Café
First Maid Café, Cure Maid Café offers a less "moe" and quieter style, with waitresses dressed in Victorian attire. The matcha tea and coffee served there are renowned for their quality. On Saturday nights, live music is held...
Home Café
With a spacious and relaxing interior, Home Café employs many maids who will be happy to share games with you. The main dish served there is the famous rice omelet, decorated in a cute way by the maids.
You attend shows where the maids sing and dance to enliven and make the visit entertaining.
Maidreamin
Known for its cheerful and bubbly atmosphere, Maidreamin is a place with a diverse clientele. There are families and couples who enjoy the entertaining and lively atmosphere here.
There is a wide variety of food, drinks and desserts decorated by the Maids.
Akiba Zettai Ryoiki
Relax and fun, Akiba Zettai Ryoki is a Maid Café focused on the cat theme. The Japanese outfits and waitresses' behavior are inspired by the Maneki Neko (Japanese cat). Even the dishes are customized.
You can wear cat ears and play Japanese games with the employees. 
If you want to learn more about Tokyo and especially the Harajuku district, read this article about the fabulous Japanese fashion district. You will see the best fashion, streetwear and Japanese traditional clothings...
Leave a comment