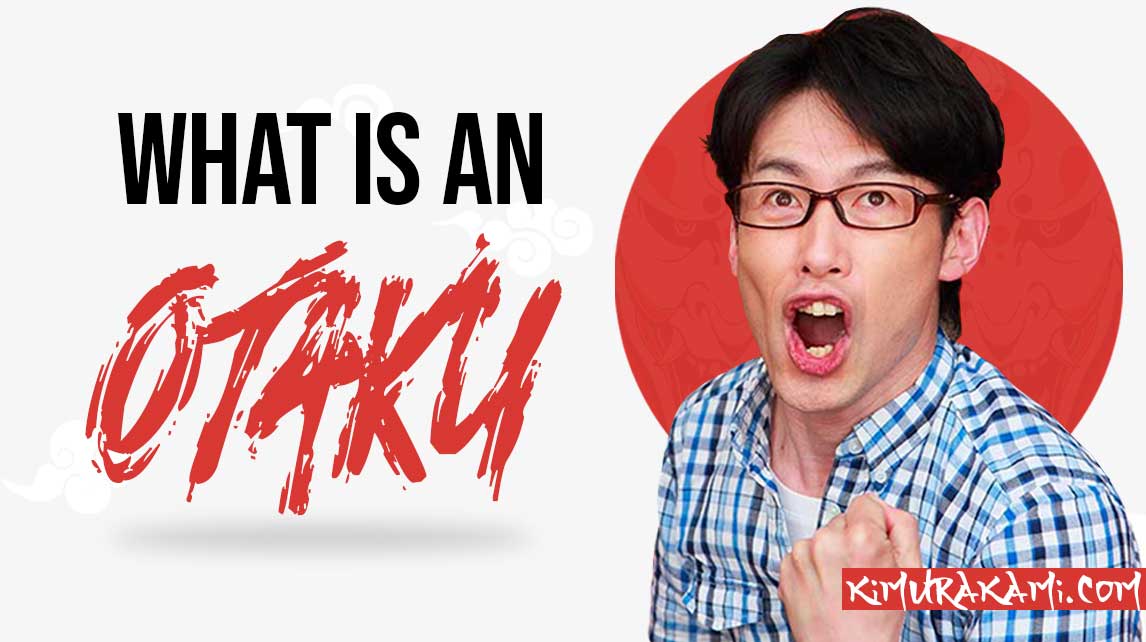 Japan's otaku ("geek") subculture has held a fascination around the world since the export of the first anime (animated films) in the 1990s. For the new generations who grow up with video games, anime and Japanese manga, the Japanese archipelago is a paradise with whole districts dedicated to otaku. They have stores, restaurants and attractions intended only for a passionate clientele.
In Asian culture, the term Otaku referred to a person who was constantly cooped up at home playing video games, reading manga, watching anime movies or Japanese anime series.
Let's see now in spite of the prejudices there may be about these fans of science fiction and manga universes what it really means to be an otaku, as well as the influence of this movement on the world! Be careful not to confuse a weeb with an otaku. Feel free to check out our.
What does an otaku mean?
The Japanese word Otaku is composed of the preposition お (to) and (宅) Taku which means home. So the definition of Otaku is a "person at home". In Japan otaku are also referred to as people disconnected from real life, and immersed in their virtual or imaginary world. But in reality this is not necessarily the case!
It was in 1983 that the term Otaku was coined by Akio Nakamori. At that time Otaku were mainly seen within the Japanese society in a negative way. This term referred to gaming fans, geeks or fans of Japanese comic. This bad image persisted for decades. It was not until the dawn of the 21st century that they began to be less stigmatized.
 A Japanese otaku is a victim of many prejudices
Japanese Otaku tend to keep their passion for their favorite heroes and heroines a secret because the view of them still remains ambiguous today.
Outside the land of the rising sun, however, this Japanese term does not symbolize a person recluse on himself. For example, manga in France has such a popularity that fans of shonen like Naruto Shippuden, Hunter X hunter, Fairy tail, One punch man, Boku no hero academia, Luffy and his One Piece or Evangelion; do not hesitate to wear clothes in the style manga trend or retro.
Otaku Cosplay fashion
The cosplay style is a fashion trend of dressing up as your favorite fictional character. Cosplay fashion originated in the 1970s when the first Otaku communities dressed up to go to Comiket. The term Cosplay was coined by Takahashi Nobuyuki in 1983 after attending Comiket. This word is a conjunction costume and play. The cosplay fashion is now widespread throughout the world and especially in France or the community is important!
True cosplayers create their own costumes, wigs, armors or any type of clothing inspired by the culture of Japan. You can also buy cosplay outfits directly from a Japanese store.
Jinx's League of Legends cosplay / Editing by KimuraKami / Source Adobe
Cosplay is largely inspired by anime, manga and video games, but we also encounter Disney characters and Marvel superheroes.
The comiket is a good opportunity to see the cosplay madness, as well as take photos. The most important sounds in Osaka. The nipponbashi even includes a parade of a thousand people. The world Cosplay summit brings together when it otaku and geek from around the world, this cosplay convention takes place in Nagoya in the prefecture of aiche.
Otaku events
Otaku events are where enthusiasts find all the information about their Japanese idols. It's also an opportunity to buy the latest figures or test new games!
The flagship events are the Tokyo Game Show held in September and the BitSummit shows in June. As for the Jump Festa in December, it is focused on the manga culture. This convention is organized by Shonen Jump magazine. Smaller events in terms of attendance are the Dolls Party which takes place in May and the Dolls on several dates throughout the year. They attract doll enthusiasts: Pullip and Dollfie
We love this otaku-dragon-ball and cosplay style by leekenwah deviant art
In France, we recommend you, the Japan expo (or the Japan expo sud)! This is the opportunity for cosplayers to put on their best manga outfits and cosplay in the effigy of manga like Fruit Basket, or iconic characters like Sasuke, Nicky Larson. There is also an interest in outfits inspired by video games like league of legend or world of warcraft!
Otaku Dream: Japanese maid cafe
The first ephemeral themed cafe was established in 1988. It wasn't until 2001 in Tokyo's Akihabara district that the first Maid café as we know them was officially opened! Nowadays, themed cafés are everywhere in the Otaku districts. They delight fans of Japanese anime, mangaka, fantasy lovers and kawaii Japanese fashion fashionistas.
Maid cafe in Japan are very popular among Otaku
There are two types of cafes. Those that are inspired by the latest trendy anime movie. The themes of these change about every month. And, there are those that belong to a franchise like the Animate cafes. If you make a trip to the Japanese capital, you can also find in these themed cafes goodies (merchandise) and menus to enjoy in the fantastic world of your favorite manga comic or anime.
Otaku games
In the popular culture of the 1990s, young people around the world loved to go to arcades to play their video games. However nowadays, especially in Europe, they are less and less popular since the emergence of smartphones and Nintendo, Playstation, Xbox etc. game consoles.
As for the Japanese, they have retained an early enthusiasm for large game centers.
Arcade halls such as Club Sega and Taito Station can be found throughout Japan
The size of the arcades varies but the layout is often similar no matter what city! In general, the first few floors attract the uninitiated passing through. There are families and young couples on a date. The second levels are the haunt of Otaku looking for traditional Japanese games of strategy, shooting, or fighting. Finally the last floor is reserved for photo matons (purikura), it is a must for any good outing with friends!
The particularity of Japanese game rooms unlike ours is that they have been able to continue to innovate in order to offer Otaku a unique experience. An arcade brings a unique gameplay that is sometimes difficult to find at home.
In particular, they offer virtual reality (VR) games. If you travel to Tokyo, you will have the opportunity to see some in the Akirabara district where Japanese gamers and geeks meet! The new VR products are exhibited every year at the Tokyo Game Show!
Doujin Market: best Otaku event
For Otaku, buying goodies is a need. This is also the case for fans of manga series. Doujin translates to independent in Japanese. Dojin products can be video games, novels, or even a manga made by a talented young cartoonist seeking fame.
Japanese Doujinshi markets are ideal for finding derivative products
Know that many Dojin products are illegal because they are based on licensed and therefore copyrighted products... Dojin products are tolerated by the Japanese Manga industry because they greatly fan the interest of fans!"
To find Dojin products, you can go to chains like K-Books or Mandarake in the Otaku districts. These manga stores are extremely popular!
Where to find Otaku quarters?
Tokyo is undoubtedly the temple of the Japanese geek. From gigantic video game ads to communication campaigns featuring manga heroes, it's impossible to escape the otaku surge.
In Tokyo, the Akihabara district is known for arcade games and otaku culture.
Even the jingles you hear in train stations are taken from anime movies. The main districts of the capital such as Shinjuku, Shibuya or Harajuku are full of otaku attractions, from themed cafes to arcades.
In Akihabara (or Akiba), there are otaku shops for every taste, whether you're a fan of mecha robots or J-pop idols.
Alongside the regular signs, Ikebukuro is peppering in addresses dedicated to a female anime and manga fanatic. The elegant Swallowtail Butlers Café is the female replica of Akiba's maid cafes for men.
If you want to know more about Japanese culture related to the Otaku universe, you can also read our articles about Harajuku guide.
Leave a comment